A limited-edition, full-size cheek palette featuring new highlighter shades. Get pep-rally-pink cheeks with Pink Squad—a full-size palette to blush, brighten, and highlight—featuring the new Tickle golden-pink, a super-silky highlighter. Glow, bronze, and win with Bronze Squad—a full-size cheek palette to highlight, contour, and bronze—featuring the new Cookie golden-pearl, a super-silky highlighter, and new Hoola Caramel Medium-Deep Matte Bronzer.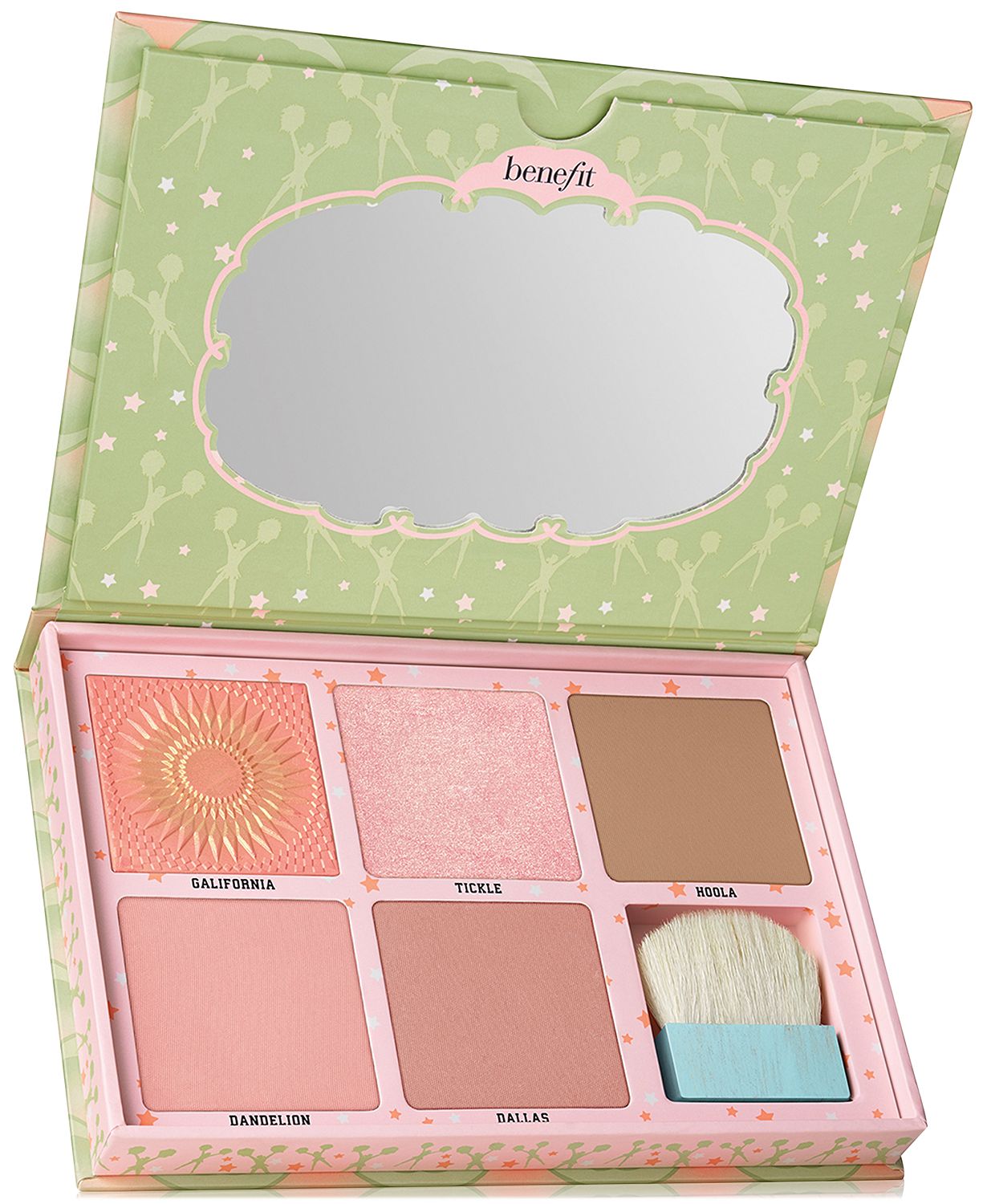 SHADES INCLUDE:
Pink Squad:
NEW! Tickle golden pink powder highlighter
Hoola matte bronzer
GALifornia sunny golden-pink blush
Dandelion baby-pink brightening blush
Dallas dusty rose blush and bronzer
Bronze Squad:
NEW! Cookie golden pearl powder highlighter
NEW! Hoola Caramel medium-deep matte bronzer
Hoola- matte bronzer
Gold Rush warm golden-nectar blush
CORALista coral-pink blush
HOW TO USE:
Pink Squad
Sweep Hoola matte bronzer across your cheeks, below hairline and along jawline for a natural-looking bronze
Next, swirl your favorite blush onto the apples of your cheeks to add a crowd-pleasing flush, or mix them together to create a custom shade of pink
For a pop of golden pink highlight, dust Tickle highlighter onto cheekbones, down the bridge of your nose, Cupid's bow and temples to enhance the high points of your face
Bronze Squad
For a crowd-pleasing contour, lightly dust Hoola matte bronzer down sides of nose, beneath jawline and below cheekbones, then sweep Hoola Caramel anywhere you want extra definition.
Next, pop Gold Rush blush onto the apples of your cheeks for a warm, peachy glow
Finish the look by dusting Cookie highlighter across the high points of your face for a gorgeous, golden pearl radiance
BEAUTY TIP
Start your look with Benefit Cosmetics' Hello Happy Soft Blur Liquid Foundation (sold separately) to even out skin tone, blur imperfections and create a smooth canvas for makeup